Feb 12, 2009
4,832
878
657
MBTI

NFJedi
Might possibly be one of my favorite superheroes, especially when a good writer gets a hold of her (which has happened a lot lately). She's got conflicting motivations, and a deep character. But, I think one of the things I like best about her is that she's underestimated, undervalued, and still keeps going. I can identify with that a lot. I'm a fan of the character who isn't the best, but manages to pull off something awesome. The characters who have to overcome obstacles in themselves, and in the world always make for the best stories. Another appeal for me is the fact that she's got powers like Superman, but isn't as all-powerful. She's a versatile, capable hero, but she's got limitations. That's so much easier to empathize with than the all but unstoppable Kal-El.
Anyway, there's talk of doing another Supergirl movie. Who do you think should play her?
I don't at all care for the girl who's playing her on Smallville... Laura Vandervoort. She misses it entirely in my book.
Sarah Carter is my top pick. You might recognize her from bit parts here and there. She played 'Alicia' on Smallville. This actress can really pull off the character's intricacies and depth, as well as her strength.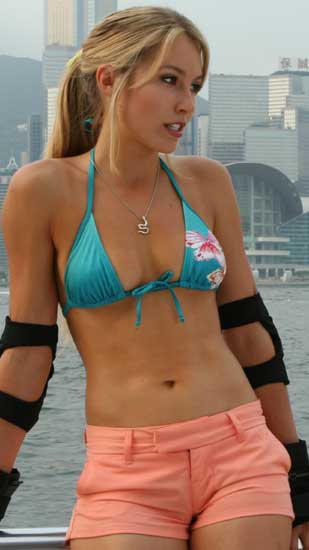 Piper Perabo is my close second pick. She's got a great range, can pull off depth, but has the kind of charming smile that is just plain infectious.


My third pic would be Elisha Cuthbert, not because she looks the part so much as she's somewhat able to pull off the character. Unfortunately, I think she'd make the character too sullen, angsty, and self absorbed (even though the character has those qualities) while unable to really make the character shine when she needs to, as Cuthbert is one of those actresses that are nice to look at but difficult to feel empathy with.